Obsessed
Classification:
 PG 
Genre:
 Thriller / Drama
General Release Date:
 09 Jul 2009
Running Time:
 1 Hour 48 Minutes, 
Distributor:
 Sony Pictures Releasing International
Cast:
 Ali Larter, Beyonce Knowles, Idris Elba, Scout Taylor-Compton
Director:
 Steve Shill
A new temporary staff at an asset management firm develops an unhealthy crush on a successful and married African-American businessman.
Watch this if you liked:
 "Fatal Attraction", "Disclosure"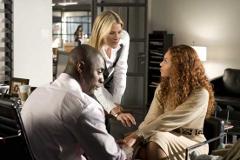 If you're familiar with "Fatal Attraction" (1987) starring Michael Douglas, you would be curious to see how "Obsessed" would turn out carrying a somewhat similar storyline, but slapped on with a PG-13 rating. Sadly, it has brought down the expectations as the thrill of the moment always seems to end in an "Oh... that's it?", putting a big fat full-stop to the excitement. It lacks disturbing elements making it fall short of its potential psychotic glory. Not the ultimate suspense thriller film, but it does engage your attention at least.
Here we see a successful, family oriented man named Derek (Idris Elba), who comes across a seductive temp worker, Lisa (Ali Larter), who instantly showed signs of a psycho freak as she couldn't take her eyes of him, read into his profile background and the next day, positioned herself as his personal assistant. It's tough to see what a perfect husband Derek is, constantly rejecting sexual offers from the sexy blonde. What a wonderful world, isn't it? This act plants no sense of guilty pleasure that would've made this film even better, if only he had wanted to sleep with her, adding more into the plot. The dirty martini lover, Lisa is a good liar who's plain sick in the head and that's purely what gets the ball rolling ever since she set her eyes on Derek.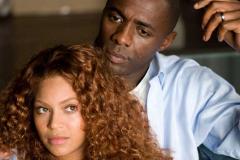 Idris Elba manages a good range of emotions, from sweet to sad to furious, while Ali Larter does justice to the words delusional and seductive. Singer Beyonce Knowles showcases what she can do as an actress, playing a strong, no nonsense character Sharon who inevitably is an independent woman. Knowles aptly fits the role very well, having being known as an independent woman herself after her split from Destiny's Child.
The last 15 minutes of the movie takes the cake with a girl-on-girl smackdown, where Lisa fights for Derek and well, Sharon gets her catfight on not for her husband but mainly because Larter made in contact with her child. Guess she wasn't so 'Crazy In Love' as compared Lisa.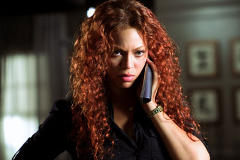 So, a psychotic temp stalks a successful businessman and only the man's equally psychotic wife can stop her. "Obsessed" is a good title, but if only there was something more to add to just being... well, obsessed.
Do you agree with our preview? Let us, and the rest of Singapore, know by posting your own reviews on inSing.com!